Jon Hansen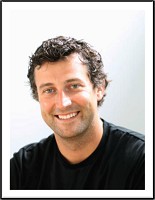 Baptiste Certified Instructor
E-RYT-200 Baptiste Methodology
Jon is a Baptiste Certified Instructor and Co-Owner of Hot Spot Power Yoga. Throughout much of his life Jon had no exposure to yoga, and never realized that it could be accessible to an ex-collegiate football and track and field athlete. After some time of avoiding the gentle suggestions from his girlfriend Leah, Jon finally joined her for his first class Baptiste class. Impressed with how this style of yoga challenged the physical aspects of strength, flexibility, and balance, Jon committed to a consistent yoga practice. It didn't take long before Jon realized the power of this style of yoga to connect the mind, body and spirit. Witnessing Leah experience her teacher certification and the powerful connections with ourselves and others which the program facilitates, Jon was inspired to pursue a path of continued growth through a Baptiste Methodology Teacher Certification Program as well. Jon graduated in April 2011. Jon has a deep admiration of the transformations that are possible through the application of the Baptiste Power Vinyasa Yoga teachings. Through teaching yoga, Jon's vision is to help facilitate a connection with the student's authentic self to realize their greatest potential. Today Jon is the proud Co-Owner of Hot Spot Power Yoga with his wife Leah. Outside the studio, Jon works in the research and development of medical devices. He holds a Bachelor of Science degree from The College of New Jersey and Master of Science Degrees from Drexel University. Jon and Leah recently married in 2011 and they like to spend time together with their friends and family, and enjoy traveling, snowboarding, scuba diving, and going to the beach.
Jon Hansen instructs the following:
An ultimate experience for people who are ready to tap into their inner-power. Based upon the Baron Baptiste Power Yoga Method, this practice is a combination of different traditions of yoga that combine for a dynamic mix of sweat and spirit. It will tone your body and electrify your mind. It is a flow that has many different levels which allows for beginners, intermediate and advanced students to be challenged in the same class. The classes are taught in a heated room to help cleanse the body and warm the muscles. This flow will torch calories, tone your body, and relax your mind (75 min)




Clear Communication

Clear Communication is all about speaking straight, listening to be influenced, and overall communicating effectively. Through specific exercises in this program you will learn how to better communicate what you intend to communicate. You will become a better listener and therefore a better communicator. You will gain specific tools to take from this workshop and implement into your every day life in speaking with the people that you work with daily--colleagues and loved ones included.

Cost:

$25 Early Bird/All Access
$35 Day of Event

Cancellation Policy:

* All Access Membership must be active in order to enjoy All Access Membership pricing. Hot Spot Programs are non refundable and non transferable. In the event that you need to cancel your attendance, notification must be received within 48 hours-via email to leah@hotspotpoweryoga.com, and a refund to your Hot Spot Account will be applied and can be used towards future programs/class packages/retail at Hot Spot Power Yoga. In the event that the Program is cancelled participants will receive a full refund or a credit to their Hot Spot account.